Link to old website


November 2020
Exhibition at the Salon du livre et de la presse jeunesse in Paris –
with prints from my book "Qu'attends-tu?" published in France by TrapèZe / Albin Michel Jeunesse.
#laTêtedanslesimages #salondulivreetdelapressejeunesse #slpj20 #montreuil #ssd93





October 2019 & October 2018
'Alle Wetter' is part of the '100 outstanding picturebooks' exhibition at the Frankfurt Book Fair curated by
Sam McCullen, Leonard S. Marcus, Sophie Van der Linden, Martin Salisbury and Ulla Rhedin
More here ... dpictus.com





May 2019
Thank you to Maria Popova for writing this wonderful review of 'Moon' on Brain Pickings - one of my all-time favourite blogs!
We seem to share the same love for the moon ... …
www.brainpickings.org





July 2018
Feeling very excited to be a part of this book by Eric Carle - a childhood hero!
https://shop.carlemuseum.org/whats-your-favorite-bug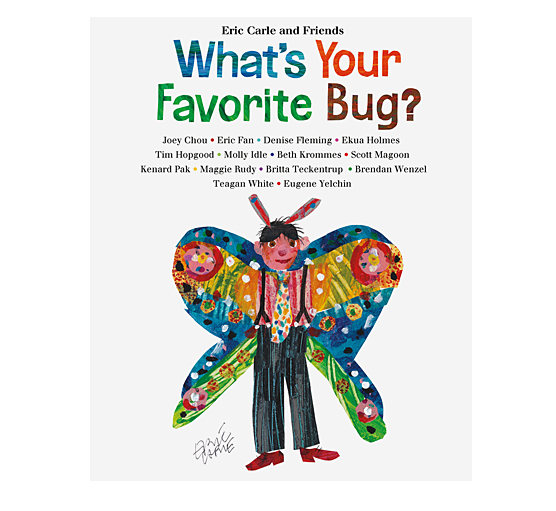 February 2018
'The Egg' published by Prestel has received a Special Mention at the Bologna Ragazzi Awards







June/March 2018
At the CILIP Carnegie and Kate Greenaway Awards ceremony at the British Library today.
... feeling very honoured that 'Under the Same Sky' is on the shortlist for the Kate Greenaway Award...


May 2018
A lovely little film about ' The Feather' (Prestel) shown on 3Sat Kulturzeit





January 2018
... a little animation of 'The Wall' published by Orchard books...






September 2018
...a nice article in the FAZ and Süddeutsche Zeitung about "Die Schule" published by Jacoby&Stuart...






March 2018
... "Die Tür" published by Jacoby&Stuart...





September 2018
... "100 Frauen - 100 Jahre Frauenwahlrecht" published by Jacoby&Stuart
(Sabine Kranz & Annegret Ritter & 65 illustrators)...


April 2017
Feeling very honoured that 'Don't Wake Up Tiger' (Nosy Crow/Gottmer)
is Prentenboek van het Jaar 2018 in the Netherland!





January 2018
... a little animation of 'Die Bibel' published by Ars Edition...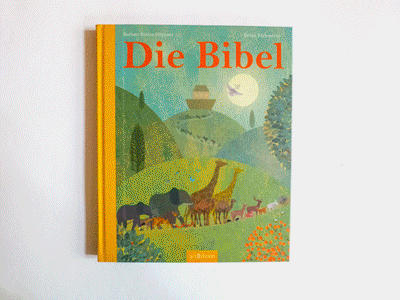 April 2018
Very happy that my work is amongst the 50 selected artworks that will be shown
at the Ilustrarte 2018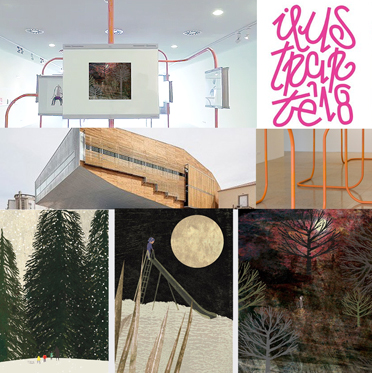 March 2018
A nice little film about 'The Egg' and 'The Feather' presented by Anna Morlinghauson RBB television






May 2017
Lovely display at Nami Concours 2017 with Purple island winner 'Worauf wartest du?'


March 2017
A lovely interview with Ute Wegmann - Deutschlandfunk - Büchermarkt Bücher für junge Leser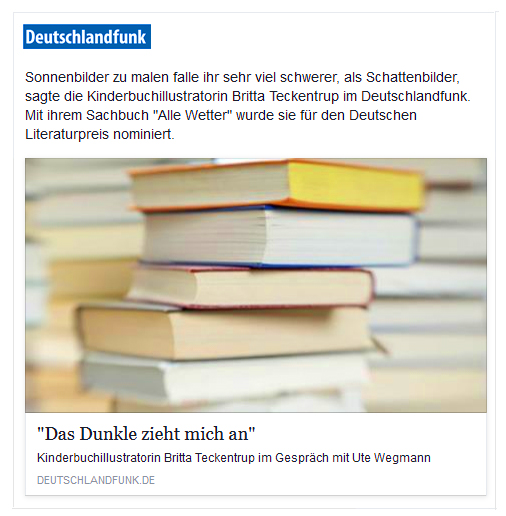 March 2017
Deutschlandradio Kultur - Lesart - Buchkritik Das Ei




March 2017
Publication day of Das Ei/The Egg'
A 96 page non-fiction picture book all about the egg.
published by Prestel







March 2017
A nice review of 'The Egg/das Ei'in the - Süddeutschen Zeitung
and a lovely shop window display with prints of my work at Mundo Azul, Berlin - all prints are for sale




July 2016
Publication day of 'Worauf wartest du?'
A 200 page picture book full of questions about life
published by Jacoby&Stuart

... is on the White Ravens list 2017
... won the Purple Award at the Nami Concours
... here is an article in the FAZ
... here is an article in the Süddeutsche Zeitung
... here is a lovely article in the Buchmarkt September issue
... is on the cover of Buch&Maus
... is one of - Die Besten 7, Deutschlandfunk
... is shwon on 3Sat Kulturzeit TV






March 2016
So very happy that 'Alle Wetter' published by Jacoby&Stuart
has received a Special Mention at the Bologna Ragazzi Award for Non-Fiction
and is nominated for the Deutsche Jugendliteraturpreis (Sachbuch)




February 2016
Before I Wake Up / Nachts, wenn alles schläft (Prestel)
Published in Germany, UK and US

Here are some links to my blog tour, 'the making of...' and some interviews:
booksniffingpug.blogspot.de
librarymice.com
minervareads.com
magpiethat.com
Books For Keeps interview
readingzone.com interview
youngwriters.co.uk





Here is a link to a wonderful review by Andreas Platthaus in the FAZ in July:
Die mit dem Löwen tanzt






April 2016
Here are some impressions of my'Before I Wake Up' book tour with Prestel
I met the wonderful Judith Kerr,
had a great talk about books with Damian Kellerher and Benji Davies at Waterstones Piccadilly,
met some lovely children and teachers at my school visits and book signings,
had a reading in a wonderful bookshops
and gave a talk at my old College Central St Martins.
Thank you to Prestel and everyone who invited me....





December 2015
'Reduziert auf das Wesentliche'
Die Illustratorin Britta Teckentrup im Gespräch mit Klaus Nowak
in 1000 und 1 Buch - das Magazin für Kinder- und Jugendliteratur (Wien).
www.1001buch.at/







I was asked to contribute to these two wonderful books -
'Das Beste von Allem' published by ALadin Verlag
(shown here with a limited edition screen print for the special edition of the book)
and 'Draw it! Colour it! Creatures' published by MacMillan
Both books will be published this September

The Guardian - How to make...an autumnal collage





"Alle Wetter"published by Jacoby&Stuart in March 2015

Emys Sachbuchpreis Juli 2015 WIS proWissen Potsdam e. V.
Klima Buchtipp April 2015, Deutsche Akademie für Kinder- und Jugendliteratur e.V.
"Alle Wetter" steht auf der Longlist der diesjährigen "Wissensbücher des Jahres"
Here is a selection of reviews & interviews:
Interview with Lydia Herms und Thomas Böhm Die Literatur-Agenten - Radio1 rbb
Review - Die LeseEntdecker
Review - Fine Fine Books
Review - Babyccino Berlin
Review - Kölner Stadtanzeiger
Review - Umweltnetz Schweiz
Review - Neue Zuercher Zeitung NZZ - Bücher am Sonntag





Spring 2015
Experimenting with some animation . . .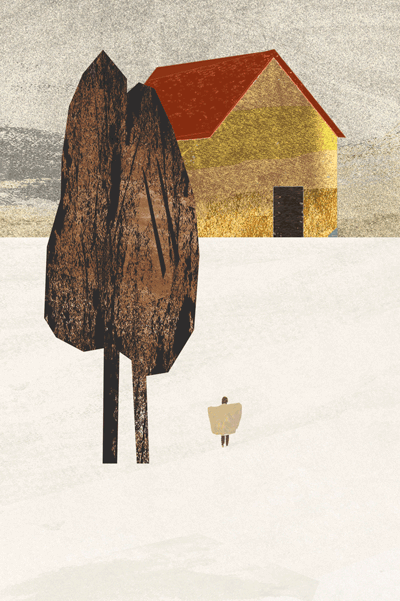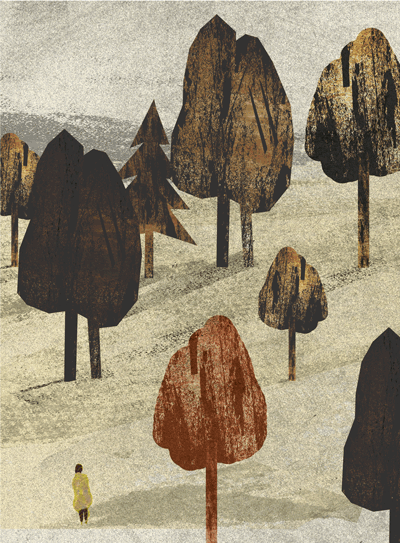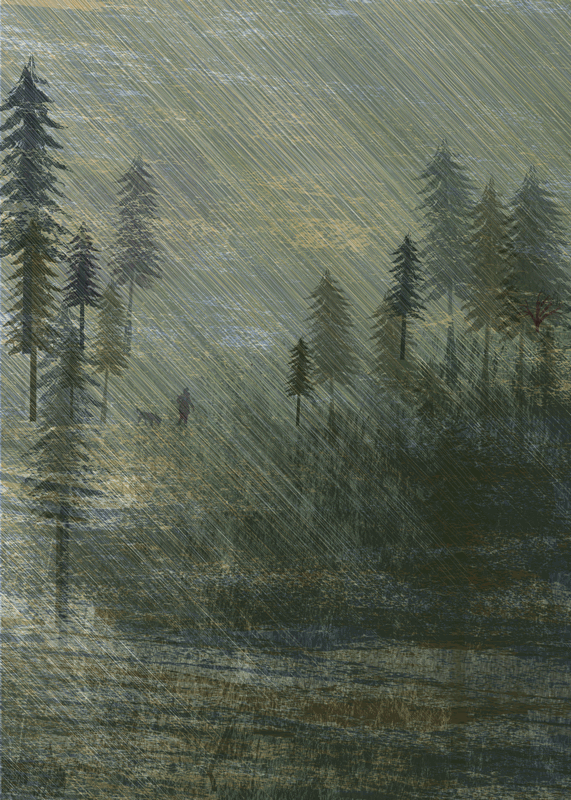 I am on Pinterest - click here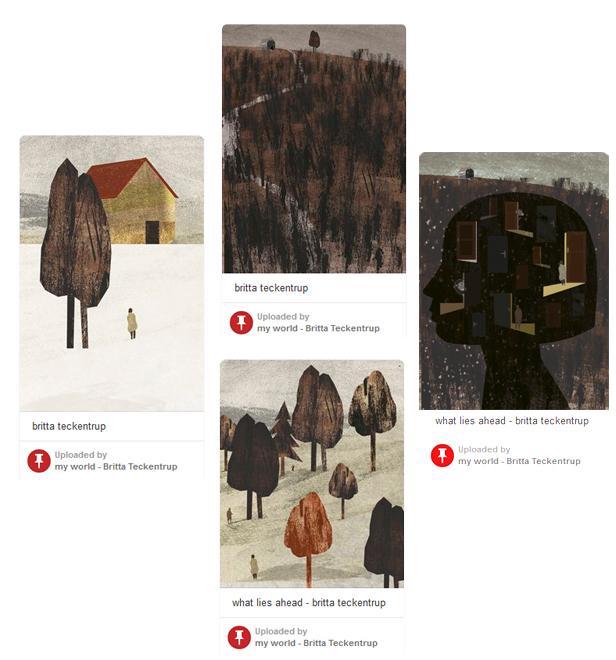 Spring 2015
Various. . . new and old





January 2015
Selection of new artworks . . .


July 2014
https://twitter.com/BTeckentrup



May 2014
New work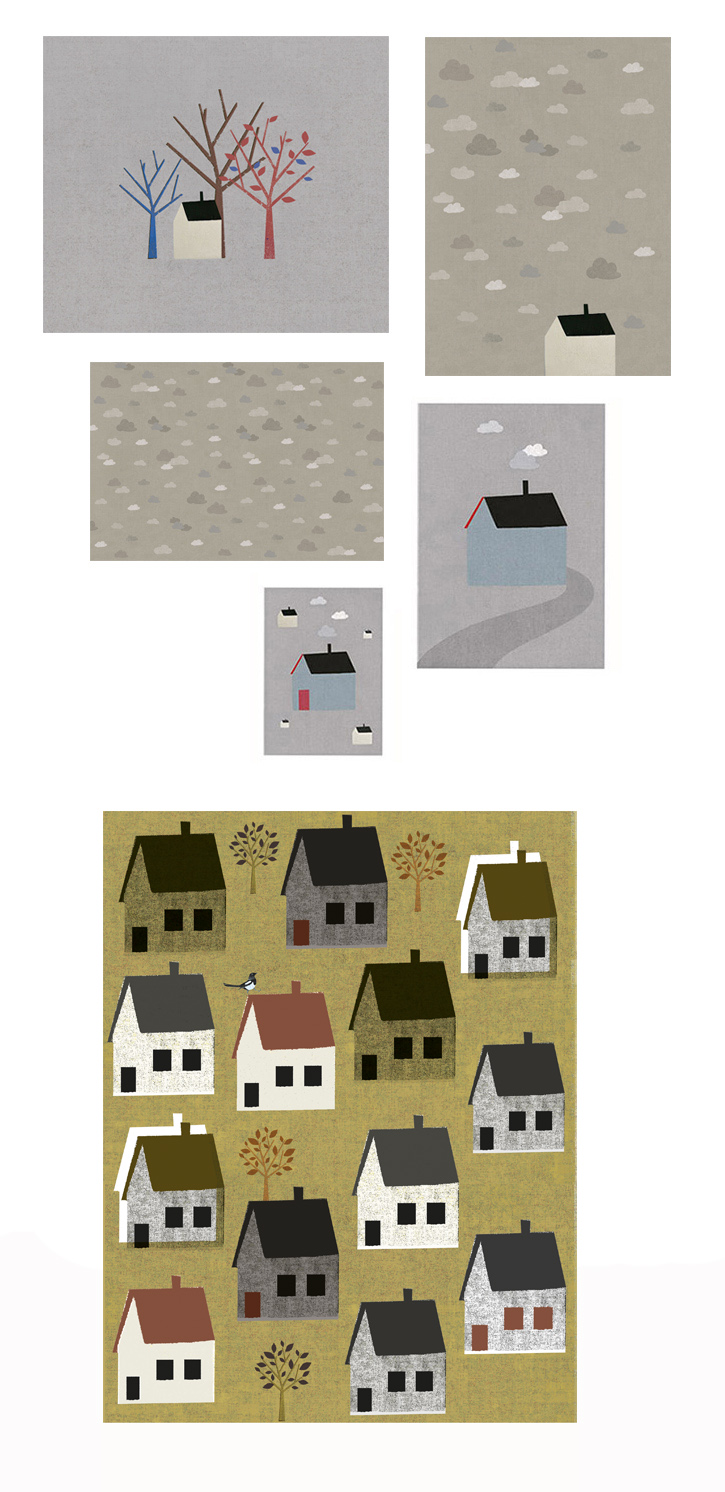 November 2014
On my shelf this week . . .





November 2014
November . . .



May 2014
Folio - Inside the Artists Studio




September 2014
Eselsohr - Cover and showcase of my work written by Kathrin Köller







March 2014
Out now - The Odd One Out
With a big thanks to Andy Mansfield and Jenny Broom! Big Picture Press website
There is also a nice article about my work on the Prestel blog - click here
Already translated into 8 languages . . .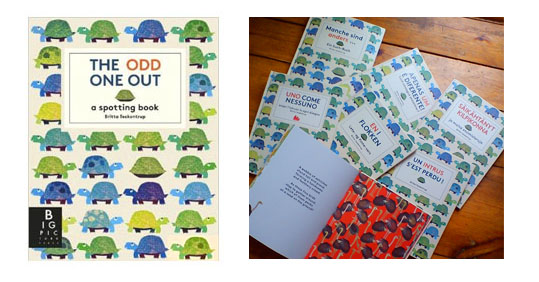 2013 October - New work in progress
2014 October - New work in progress


2013 October
'Der Baum der Erinnerung'
The german edition of the 'The Memory Tree' is published this month by Ars Edition
There will be an exhibition and reading at the Münchner Bücherschau in November.
The book has also been selected as one of the '100 Besten 2013' (Börsenverein)
and made it onto the Kinder- und Jugendbuchliste SR/Radio Bremen Winter 2013/14





2013 August - New Work
2013 New Work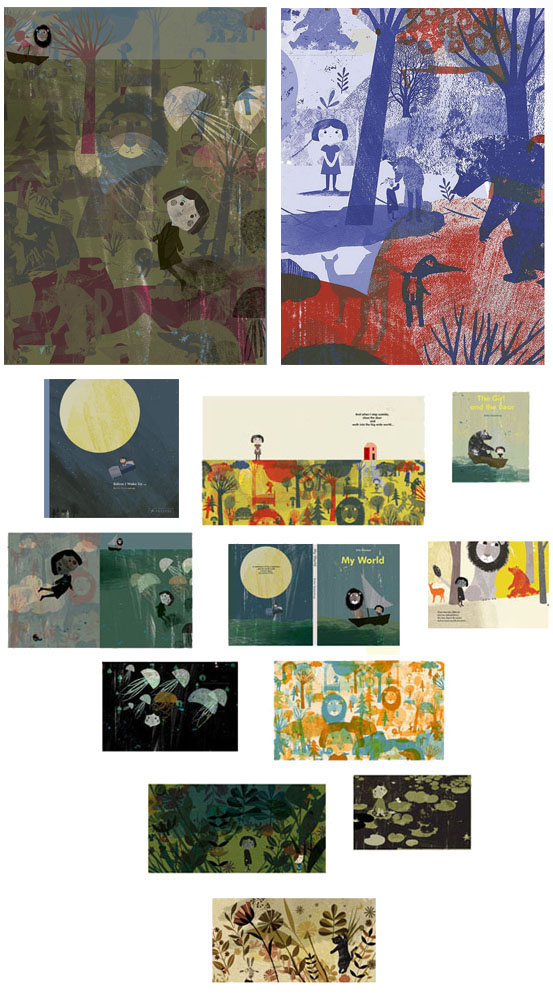 2013 New Work
2013 New Work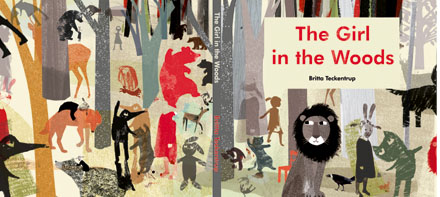 August 2012
Some of my work showcased in
'little big books' by Gestalten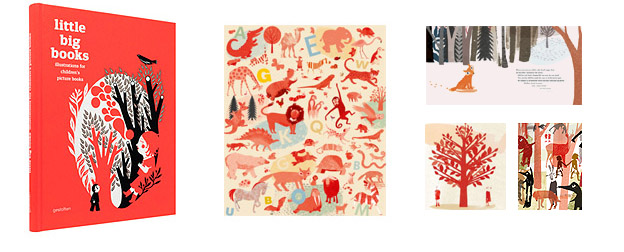 August 2013
Some new work





August 2013
Some new work






August 2013
One of my old photographs that I've just found and liked again . . .






2013
Just received the first copies of 'The Memory Tree' published by Orchard Books in London.
A book in memory of my late grandmother.
I's been translated into 11 different languages already!




2013
. . . and some family snapshots that remind me of her . . .

New artworks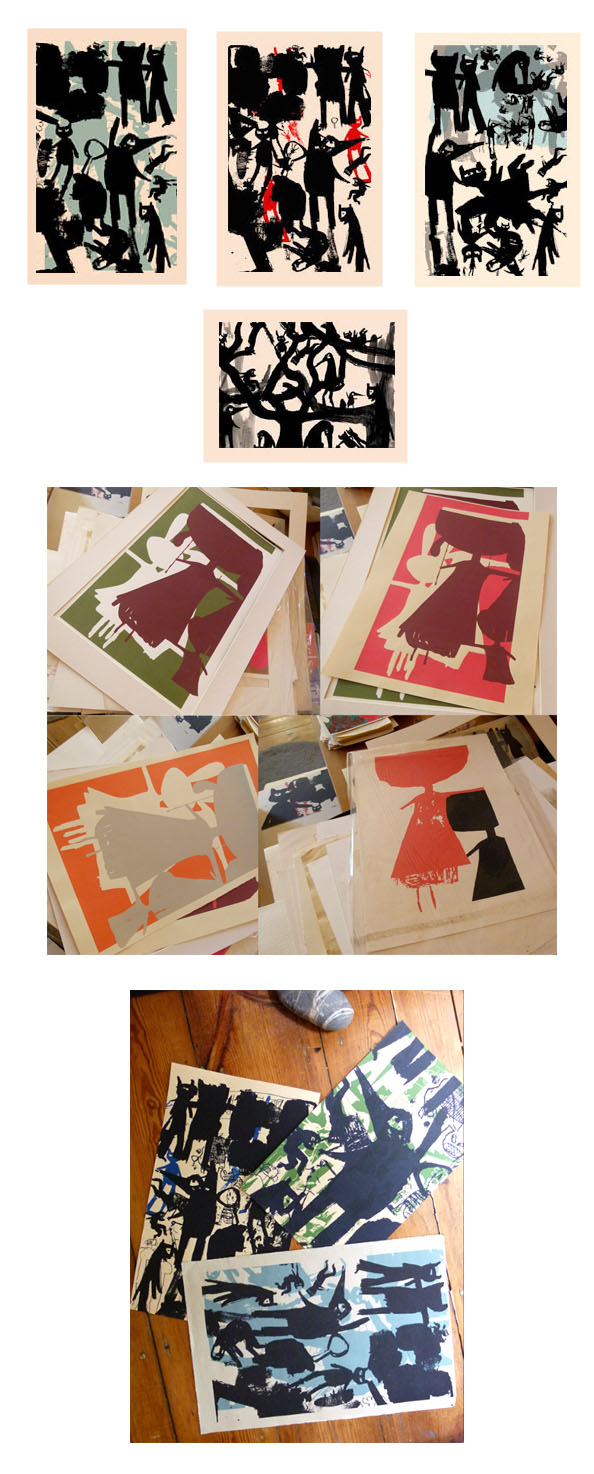 Some prints, drawings amd paintings . . .






Some prints, drawings amd paintings . . .






November
New work





November
New work





2012
Book project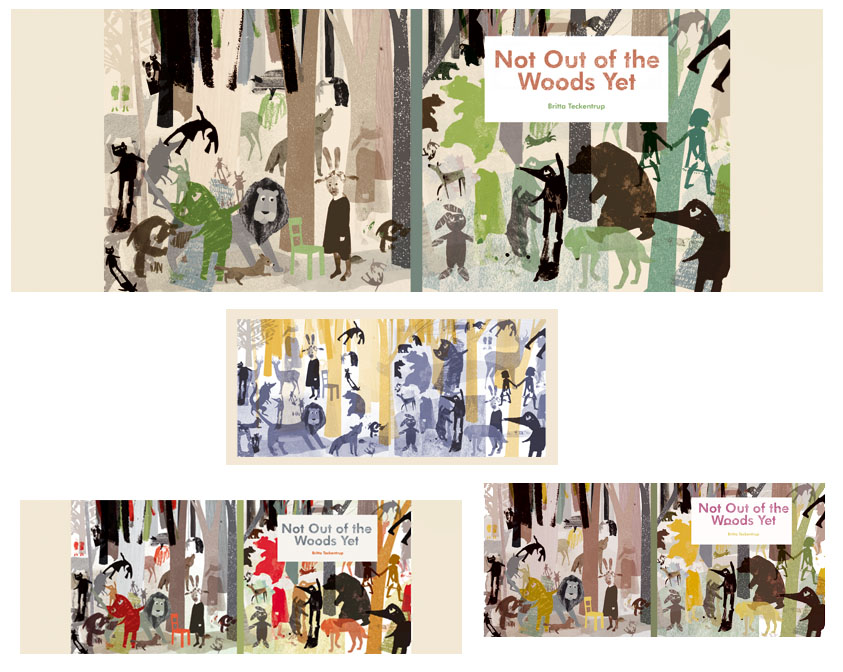 2012
Poster

2012

2013 October - New Work for Orchard.





2011/12
I have developed some new products in
collaboration with Sabine and Janet from
the Pomeranza Design Ranch in Berlin.
Please click on the image below to find out more.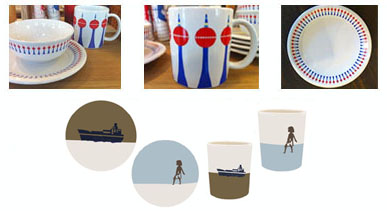 April 2010
'The Iron Man' - book jacket





Design for ceramics






2011





2010 - New prints




Spring 2010
New personal book project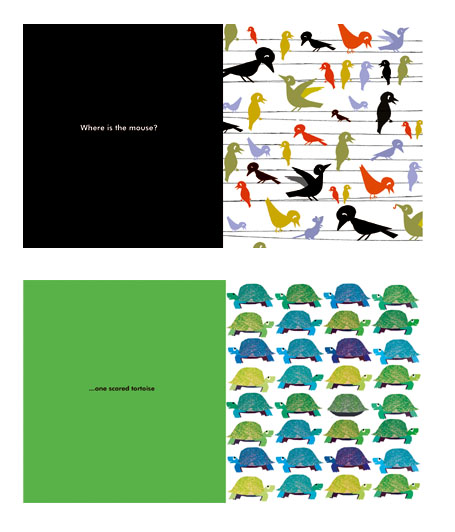 Designs for ceramics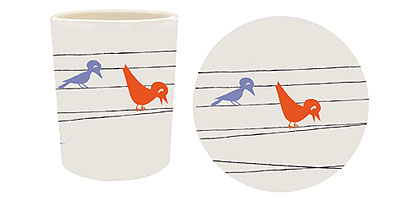 Summer 2010
Ceramics...in conjunction with Pomeranza Berlin...more details soon...



2010 - New prints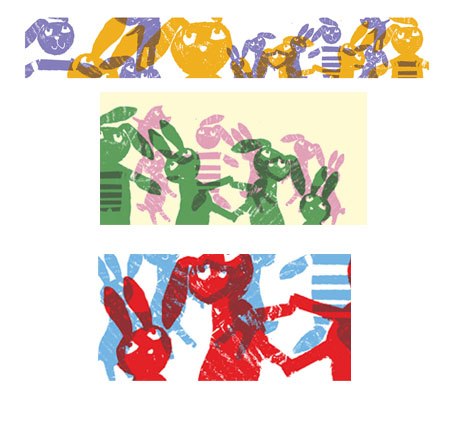 May 2009 - Group show at Sesame Art
Damien Hirst, Britta Teckentrup, Sarah Harvey, Mathew Small & Jon Braley
May 6th 2009, 'The Illustrators' Eye', Group show at St. Martins College of Art & Design


New artworks


Designs for ceramics


Autumn 2010Designs for ceramics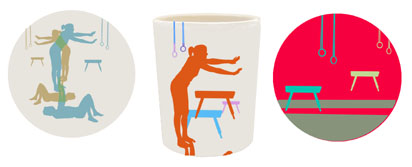 Cushions, T-shirts, Berlin Height Chart, and pictures at home





Home





Home





Some football drawings by my son Vincent




. . . and some of his paintings




February 2008 - Selection of new artworks for my London Art Gallery and London Art Fair (AAF)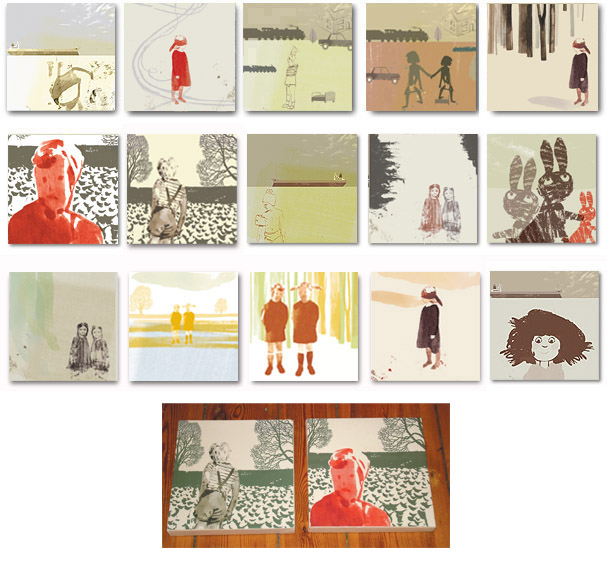 Designs for ceramics



Designs for ceramics


May 2007 - New personal project


Spring 2007 - New artworks Other published books by Britta Teckentrup 1992-1998









1999 - This was a 'fairy tale' project.
The BBC commissioned five books. I was asked to re-write and illustrate
5 of my favourite german fairy tales.
Sadly these books never got published...






2000 - The same happened to this book about bears.
Such a shame... .








Books, books, books . . .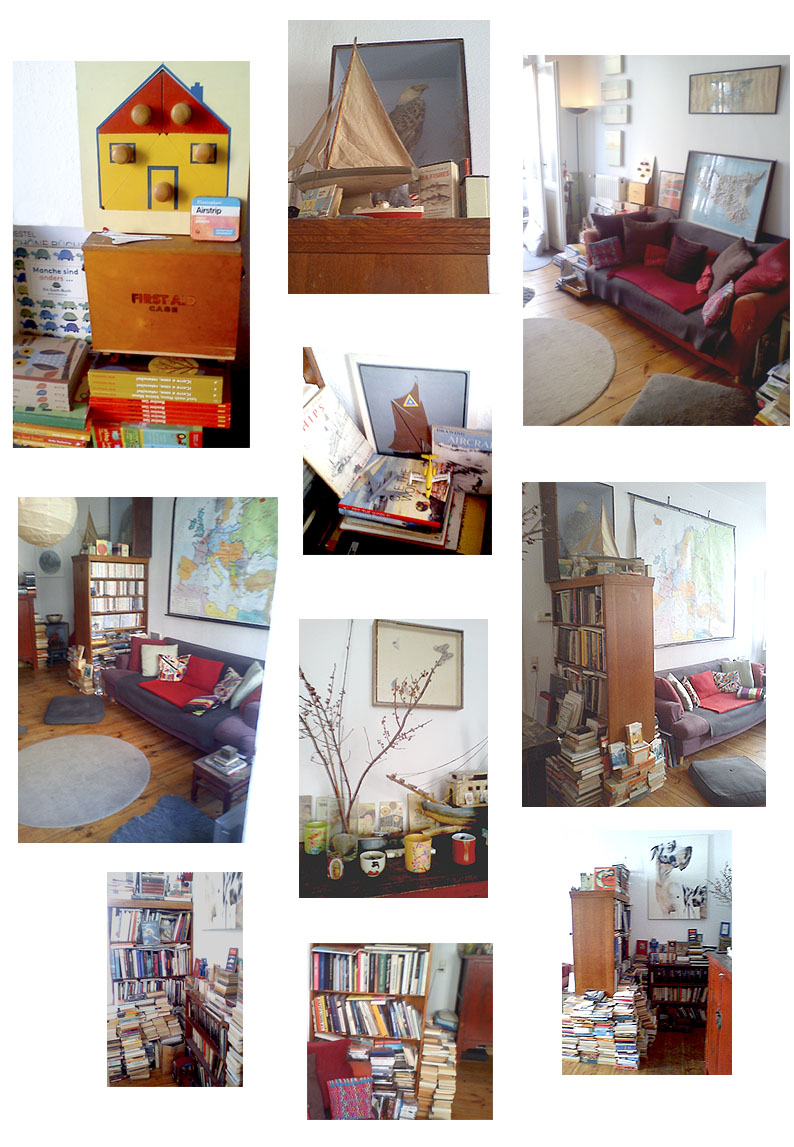 Artwork between 1996 - 2007 . . .






link to old website